Do you feel like inspiration is a fleeting occurrence in your life?
What if it didn't have to be?
What if you could live a life that is eternally inspired and surround yourself with wonderful & beautiful creativity all the time?
...Not only enjoy being surrounded by inspiration but ACTUALLY know how to use it!
How do you become super-duper awesome, inspired AND productive?!?
_______________________
What if you had a roadmap to show you the way?
...A proven path to success that allowed you to create a life you truly love.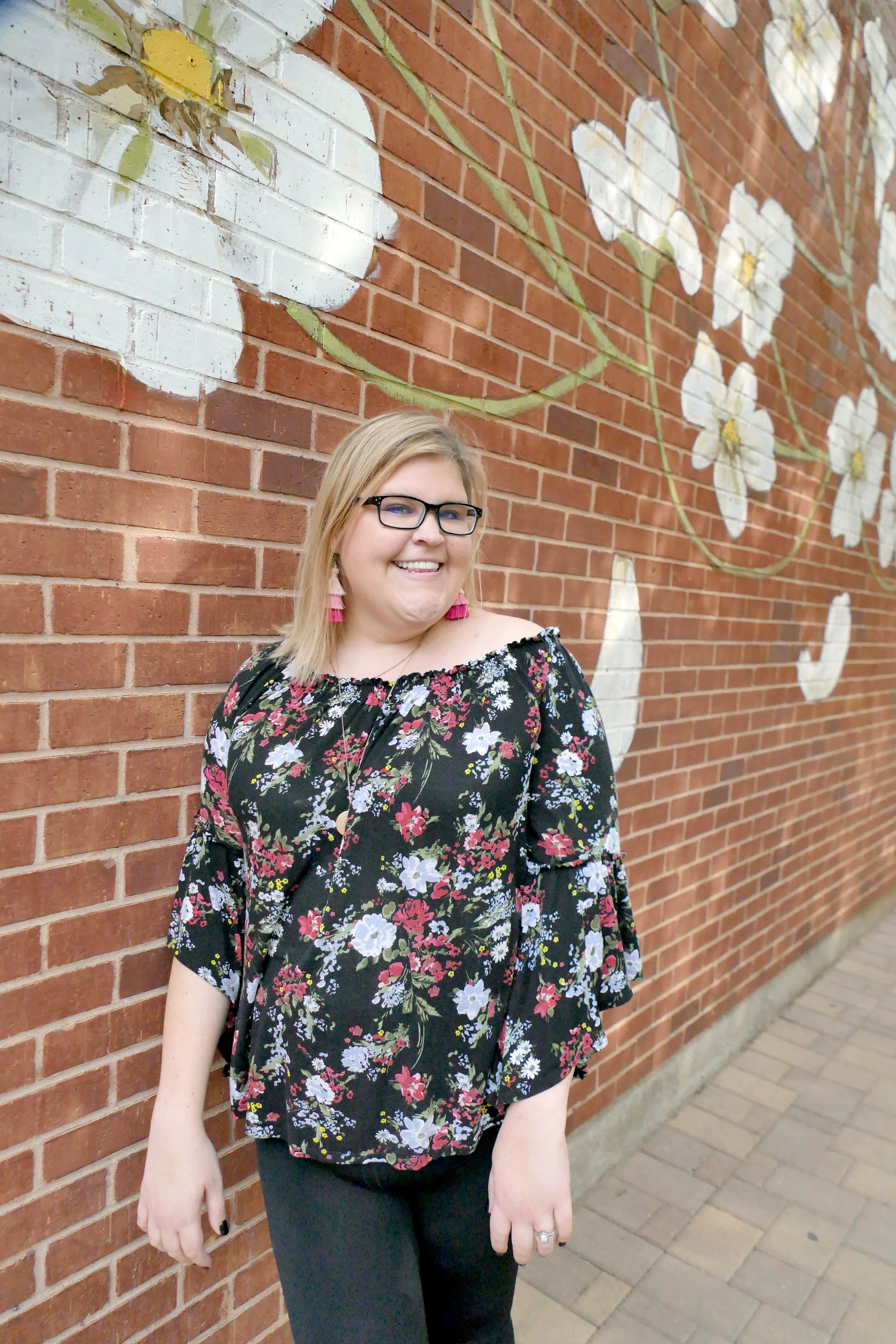 I have been OBSESSED with creativity for as long as I can remember. I've always been drawn to the arts and there isn't a crafty adventure out there that I can't wait to get my hands on!
I am a artist, modern quilter, wife, mom, friend and your fellow crafty sister! :)
My fascination for inspiration is never ending. I've studied art and design. I've learned how to harness my creativity - how to store it and tap into a bottomless pit of it when I need a little boost.
I have CREATED A WONDERFUL LIFE THAT I LOVE!
I want to share this dreamy life with you!
My formula for living an inspired life is going to make every single day feel like your birthday!
--Christen
PS - A creative life is such an exciting ride! I would love for you to join me on this adventure.
A Message Just For You...
This course bundle has so many bonuses!
Over $120 in courses, trainings and worksheets are included!
With this course, you will learn:
How to define your unique definition of creativity
How to store and tap into endless inspiration!
How to design a world around you that constantly feeds your inspiration
How to make your dreams a reality!
I'm sharing my exact formula for working even MORE creativity time into your already busy schedule!
PLUS......
How to make a plan for an epic YEAR of creativity!
My secrets for making every.single.day aaamazing
And because I want you to be so successful, I've included so much extra bonus content for you!
Check out the full course information below!
The Bonus Content In This Course Is Some of my FAVORITE on Productivity!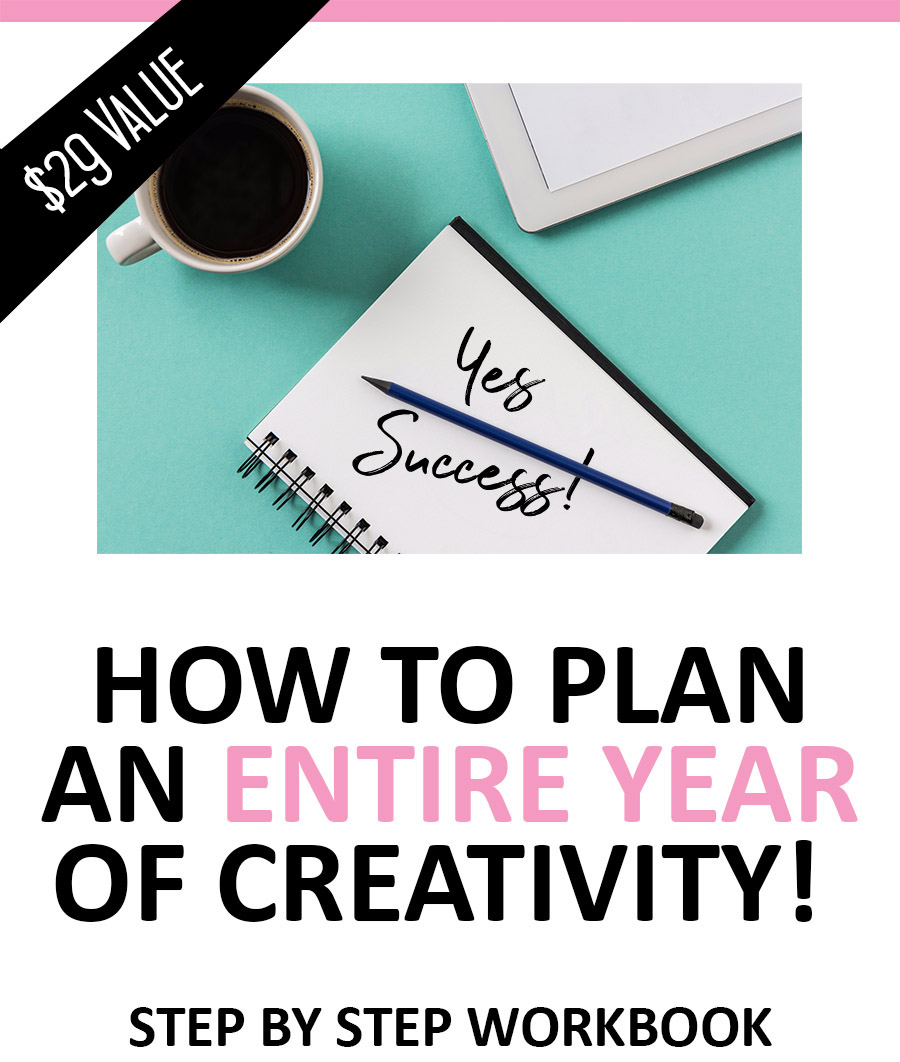 An Entire YEAR Of Creativity?
Think it sounds crazy? - It's not! Get ready for your most productive year yet! And don't worry, there is still plenty of ways to be spontaneous and have a great time doing too!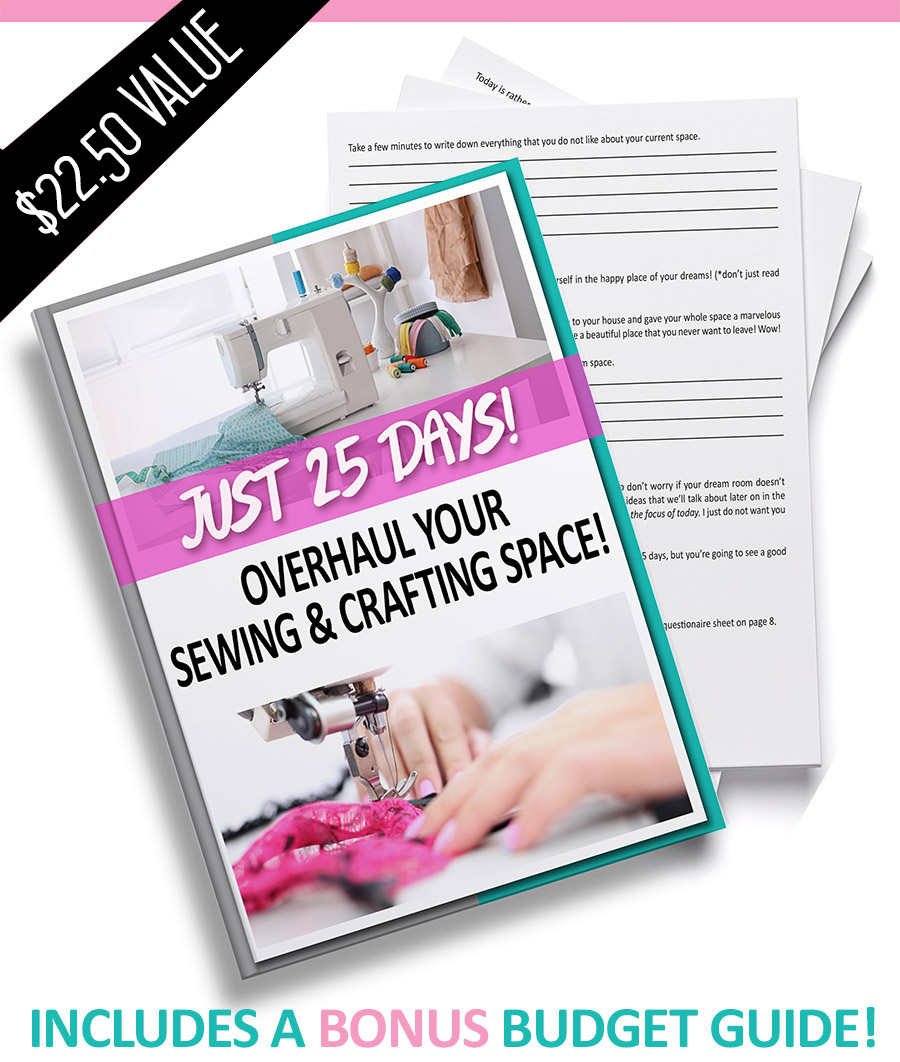 Just 25 Days!
Create the space of your dreams! This e-book has every single step you need to take and it is one of my most popular courses! We take it step by step together!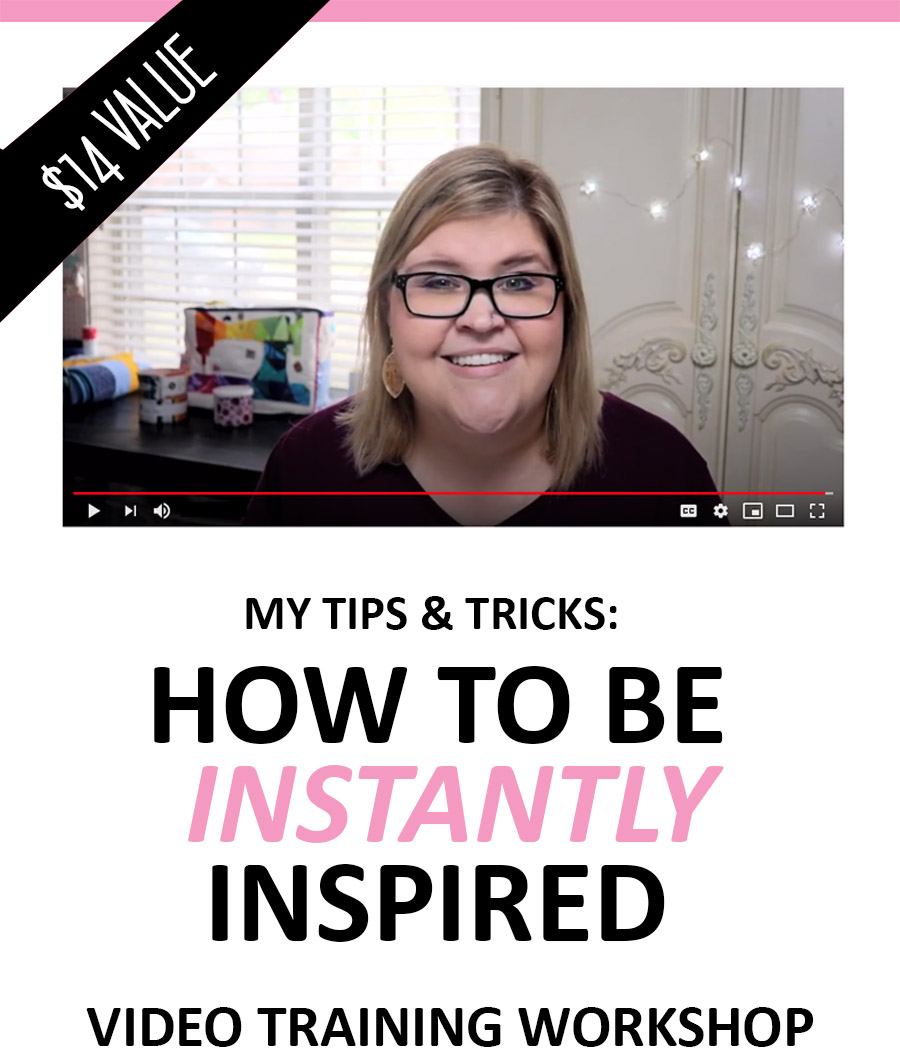 Inspiration Video Workshop
Simply put... what would you do with an never ending supply of inspiration? I'm going to teach you how to build your supply!
ALL THIS INCLUDED FOR FREE - PLUS MORE!
This course is worth over $140! 😲
Are You Ready?
SO MANY FUN & EXCITING THINGS!... I can't wait for you to get started on this journey!
You have this wonderful & Creative life ahead of you... I think it is about time that you go get it and make it an amazing journey!
I believe in you. Let's do this! 😘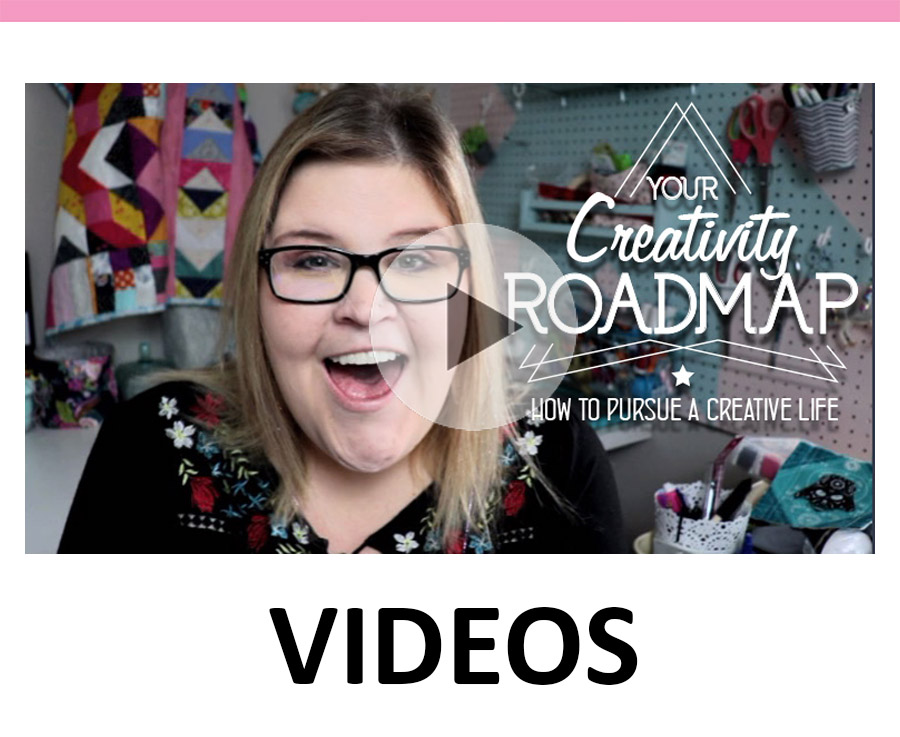 Casual & Fun! Just like we're sitting down to coffee and discussing your wonderful creative future! 😆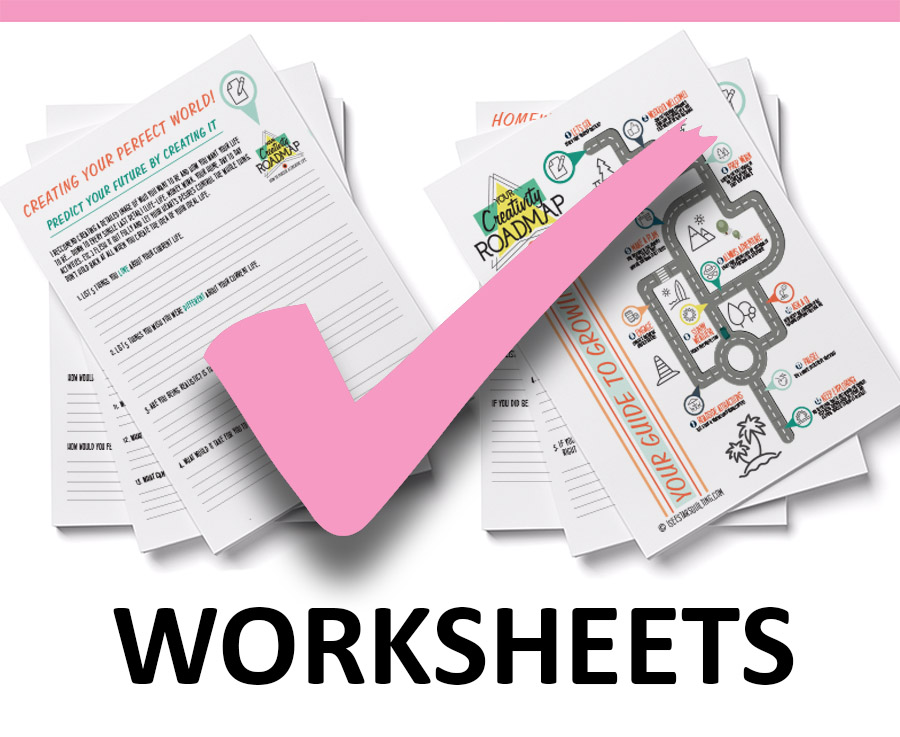 The tools you need and the step by step instructions how to get there.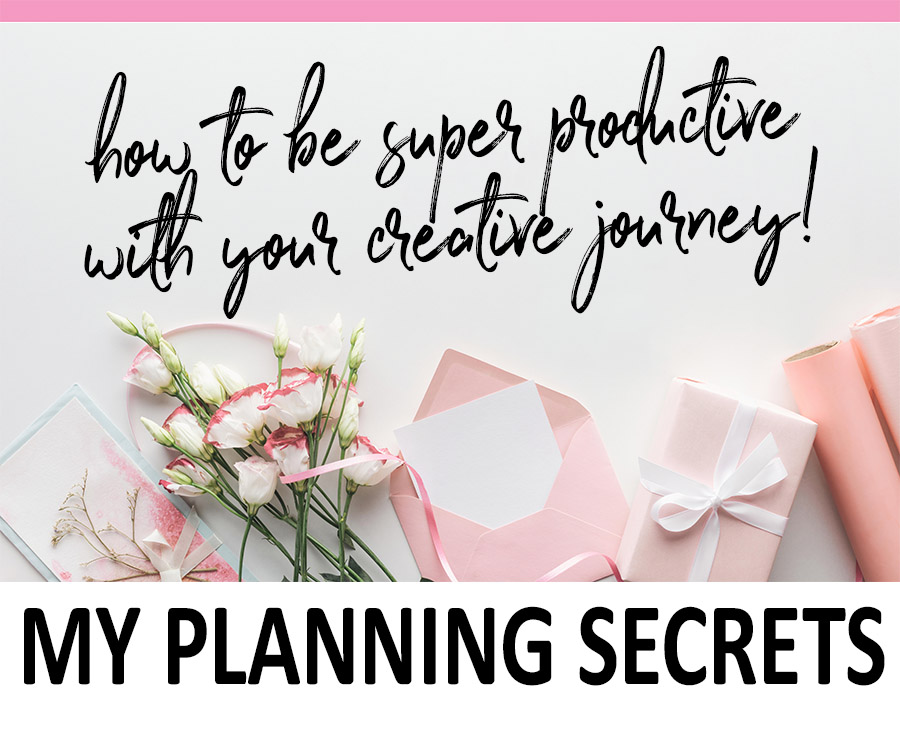 Walk away with a clear vision and a fire burning in your soul for a life filled with creativity!